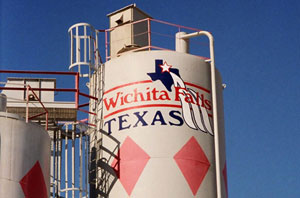 OK Concrete Company was established on September 25, 1970. Arthur Litteken bought half interest in the location on Sheppard Access Road in Wichita Falls, TX from T. C. Foley, who also owned City Concrete, Inc., on the other side of Wichita Falls. Four years later, in 1974, Arthur bought the remainder of OK Concrete Company. Nineteen years later, in June of 1989, OK Concrete Company purchased M & M Ready Mix in Vernon and Childress, TX, to expand to 3 locations.
Two years later, in June of 1991, OK Concrete Company moved into Seymour, TX by purchasing that location from Strickland Bridge Company.
Up next on Arthur Litteken's agenda was to build a concrete plant in Windthorst, TX from the ground up. The land was purchased from Joe Shroeder Dairy in July of 1993 and the plant was operational by early 1997. During this time, Arthur sold OK Concrete Company to his 2 sons: Arthur Litteken, Jr. and David Litteken.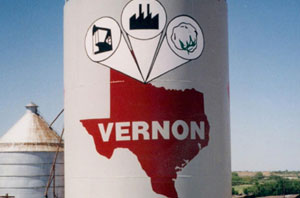 In 1999, OK Concrete Company purchased a plant in Olney, TX from Roy Richards at Raco Materials, Inc.
Later that same year, OK Concrete Company decided to purchase a plant in Jacksboro, TX. They purchased this concrete company from Sandy Hill Ready Mix.
Art and David Litteken then set their sights on existing plants in Memphis and Shamrock, TX. They purchased both locations on January 18, 2001 from Payne Concrete, Inc.
In early 2005, David purchased Art's portion of OK Concrete Company – David currently owns and operates the OK Concrete Company.
Today OK Concrete Company still operates in Wichita Falls, Vernon, Childress, Seymour, Windthorst, Olney, Jacksboro, and Shamrock. The plant in Memphis was converted into a portable plant in early 2012. From there, the plant has operated
in Guthrie, TX, and has since moved back to Memphis to complete an existing job.
In June of 2018, OK Concrete purchased Pitcock Ready Mix from Bob Pitcock in Graham, TX, which brings the total number of OK Concrete locations to 10.
Through all the advancements in our industry and the growth and success of our company over these past 50 years, we remain committed to providing REAL service. Our strong Christian values inspire us to continue to serve our customers and our community with sincerity and integrity.